VITALOSS® - A Patented & Clinically Proven Weight Loss Supplement
Introducing VITALOSS® – The Science-Backed Superfood That Can Help You Shed 11.77 Pounds in Just 6 Weeks and Put an End to the Emotional Rollercoaster of Failed Diets!
Are you tired of the constant struggle with diets that promise miracles but deliver disappointment? Do you find yourself trapped in an emotional rollercoaster, swinging between hope and despair with each new diet attempt? It's time to break free from this cycle and embrace a scientifically-proven solution that can transform your weight loss journey. Say hello to VITALOSS!
VITALOSS is not just another diet fad; it's a revolutionary superfood blend that has been meticulously formulated using cutting-edge scientific research. Unlike many diet plans that focus solely on calorie restriction, VITALOSS takes a holistic approach to weight loss, addressing both your physical and emotional well-being. Here's why you should consider giving it a try:
1. Science-Backed Ingredients: VITALOSS contains a powerful combination of natural ingredients that have been scientifically proven to support weight loss. These ingredients work in synergy to boost your metabolism, curb cravings, and promote fat burning, all while nourishing your body with essential nutrients.
2. Rapid Results: Imagine shedding 11.77 pounds in just 6 weeks! With VITALOSS, you can achieve your weight loss goals faster than ever before. Our unique blend is designed to kickstart your body's fat-burning processes, helping you see noticeable results in a short period.
3. Emotional Freedom: One of the most significant challenges of traditional diets is the emotional toll they take. Constantly depriving yourself and battling cravings can lead to stress and frustration. VITALOSS offers a different approach by helping stabilize your mood and reduce emotional eating tendencies, allowing you to break free from the emotional rollercoaster of failed diets.
4. Sustainable Lifestyle: VITALOSS is not a quick fix; it's a sustainable lifestyle change. By incorporating VITALOSS into your daily routine, you can maintain your weight loss success in the long term, ensuring that you never have to go through the disappointment of regaining lost pounds.
5. Supportive Community: When you choose VITALOSS, you're not alone on your journey. Join our supportive community of individuals who are on the same path to a healthier, happier life. Share your experiences, get tips, and celebrate your victories together.
Real VITALOSS® Users
Real- Life Changing Results

I had been using Weight Watchers for my weight loss journey before I discovered VITALOSS weight loss supplement, and honestly, it had stopped producing results for me. However, since I switched to VITALOSS, my life has taken a remarkable turn. I've managed to shed an incredible 115 pounds, and what's even more amazing is that I've successfully maintained this weight loss ever since.
VITALOSS has truly been a game-changer for me. The results I've achieved are beyond my wildest expectations, and I couldn't be happier. I can't thank VITALOSS enough for helping me achieve my weight loss goals and, more importantly, for assisting me in maintaining a healthier and happier life. If you're on a weight loss journey, I highly recommend giving VITALOSS a try – it might just be the solution you've been looking for. Thank you, VITALOSS, for changing my life!
– Teresa E.
In the span of the last 6-8 years, I found myself on a concerning trajectory where my weight kept creeping up steadily. My health took a serious hit as my blood pressure soared to alarming levels, to the point where I couldn't even pass a routine physical examination. It was a daunting and disheartening situation, to say the least.
However, my journey towards a healthier life took a remarkable turn when I discovered VITALOSS weight loss supplement. This product has been nothing short of a game-changer for me. I am thrilled to share that I've successfully shed over 142 pounds, a feat I once thought was nearly impossible.
But what's even more incredible is that I have managed to maintain my new weight without encountering the usual struggles and setbacks that often accompany weight loss efforts. VITALOSS has not only helped me shed the excess pounds but has also equipped me with the tools and support to keep them off.
To say that VITALOSS changed my life would be an understatement. It's more than just a supplement; it's been my steadfast companion on this transformative journey towards better health. I can't thank VITALOSS enough for helping me regain control over my weight and, in turn, my overall well-being. Here's to a healthier, happier, and more vibrant future, all thanks to VITALOSS!
– John P.
Before, I was dreading to catch a glimpse of myself in the mirror for even one more second, as the extra pounds had piled up. VITALOSS weight loss supplement came to my rescue, enabling me to regain control over my weight struggles. Thanks to this incredible product, I managed to shed a remarkable 60 pounds! This transformation has not only boosted my confidence but also improved my overall well-being. I can't recommend VITALOSS enough – it's a game-changer!
– Susan H.
Flat Sale ONLY For Today - Special Offer
Save Up To $120 + 2 Free Bonuses + 90 Days Money Back Guarantee
Vitaloss is a natural weight loss supplement created by CannOgen, a well-known nutrition brand. Dr. Larry McCleary, a board-certified neurosurgeon at NY University – Bellevue Medical Center, formulated Vitaloss after extensive research and experimentation.
This supplement is composed of powerful natural ingredients that boost the body's fat-burning processes while also optimizing insulin levels. It comes in easy-to-swallow capsule form, with each bottle containing 270 capsules.
Vitaloss is manufactured in an FDA-registered and GMP-certified facility, ensuring high-quality production standards. Furthermore, the supplement underwent a rigorous double-blind, randomized, human clinical trial conducted by an independent third-party laboratory.
Why You Should Trust VITALOSS®

How Does VITALOSS® Works?
VITALOSS leverages the power of scientifically-proven superfood ingredients to address the root causes of weight gain and emotional eating. By nourishing your body and stabilizing your mood, VITALOSS helps you:
– Control your appetite, reducing unhealthy food cravings.
– Boost your metabolism, enhancing calorie burn.
– Improve your mood, reducing stress-induced eating.
– Increase your energy levels, making exercise and daily activities more enjoyable.
Join the VITALOSS Revolution Today!
Don't let failed diets hold you back any longer. Experience the transformative power of VITALOSS and embark on a journey to a healthier, happier you. Say goodbye to the emotional rollercoaster of weight loss and hello to a new, confident, and revitalized version of yourself.
Try VITALOSS today and see the difference science-backed superfoods can make in your life. It's time to dissolve those 11.77 pounds in 6 weeks and break free from the cycle of dieting disappointment. Your journey to a healthier, more vibrant you starts now!
Either VITALOSS® Works For You
Or You Shouldn't Have To Pay For It.
Our clinical trials have demonstrated that when used as directed, VITALOSS® is likely to assist with weight loss. In fact, an independent third party conducted a double-blind, randomized human clinical trial on VITALOSS®. The results showed that every participant in the VITALOSS® group experienced weight loss, in contrast to the placebo group. We are so confident in our product that we offer a 90-day trial period. If you're not satisfied, simply return both used and unused bottles for a full refund.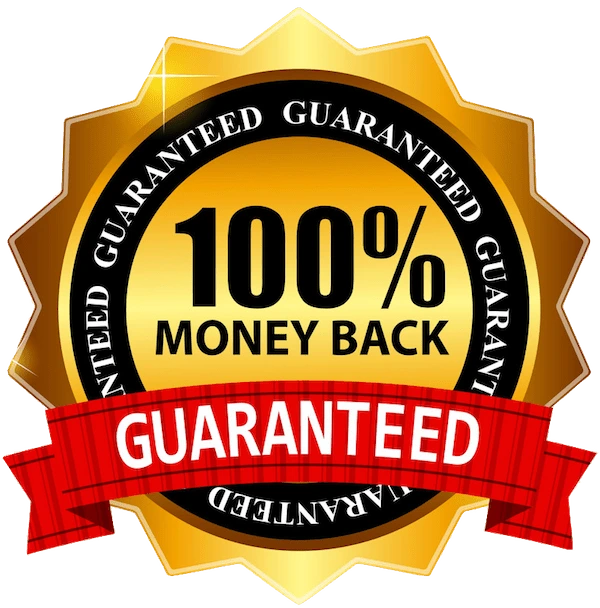 Order Now And Save Up to $120 - Today Only!
In the following discussion, we'll delve into the key components found in this supplement:
1. Calcium Pyruvate & Aspartic Acid: These ingredients play a role in glycolysis, the process that converts carbohydrates into energy. Calcium pyruvate is a commonly used supplement for weight loss. Meanwhile, essential amino acid Methionine, along with non-essential amino acids Arginine and Glutamine, can support weight loss.
2. Garcinia Cambogia: Derived from a tropical fruit, Garcinia Cambogia is known to reduce fat production in the body. It's popular for its ability to aid in weight loss, suppress appetite, manage cholesterol levels, and offer other health benefits.
3. Vitex Angus-Castus: This supplement, often referred to as Vitex Agnus-Castus or chasteberry, has been reported to improve well-being. It supports weight loss by reducing bloating and water retention. Additionally, it is recognized for its anti-inflammatory, antifungal, and antibacterial properties.
4. Fish Oil: Fish oil can boost metabolism due to its omega-3 fatty acids. These can increase the rate at which calories are burned each day. A higher metabolic rate facilitates weight loss and enhances overall fitness.
5. L-Carnitine: L-Carnitine plays a vital role in energy production in the body. It aids in reducing fat in areas such as the abdomen and thighs. Furthermore, it contributes to improved brain function, heart health, immunity, and blood sugar regulation.
6. Chromium: Chromium is an essential mineral that supports weight loss by enhancing insulin production in the body. It helps decrease body fat and promotes muscle development.
These ingredients collectively contribute to the potential benefits of the supplement.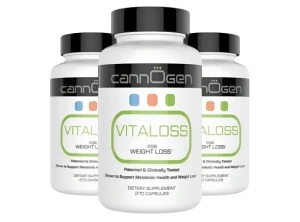 Benefits Of Using VITALOSS®
VITALOSS® is a potent supplement designed to support your metabolism and aid in healthy weight loss. This unique product offers several potential benefits:
1. Boosts Metabolism: VITALOSS® can increase your metabolic rate, helping your body burn calories more efficiently. This can lead to healthy weight loss while reducing cravings and suppressing your appetite, making it easier to stick to a balanced diet and reach your weight loss goals.
2. Enhances Fat-Burning: The ingredients in VITALOSS® work together to boost your body's energy production, leading to the breakdown of fat molecules. This gradual process results in the reduction of accumulated body fat.
3. Reduces Hunger and Cravings: VITALOSS® contains ingredients like Vitex Agnus-Castus, which interact with dopamine receptors in the brain to help curb cravings and appetite. When your cravings and hunger are under control, achieving weight loss becomes more manageable.
4. Supports Overall Health: The antioxidants in VITALOSS® help protect your body from oxidative stress caused by free radicals, which can contribute to chronic diseases. The supplement also includes ingredients like caffeine and green tea extract, which can naturally increase your energy levels without causing adverse effects.
5. Improves Mental Health: Regular use of VITALOSS® may enhance mental focus and clarity, thanks to certain ingredients known for their cognitive-enhancing properties. This can be particularly beneficial for individuals struggling with brain fog or concentration issues.
While individual results may vary, incorporating VITALOSS® into your daily routine for weight loss may offer various benefits, including a boosted metabolism, reduced cravings, increased energy levels, and improved mental focus.
Try VITALOSS® Now! Select Your Savings!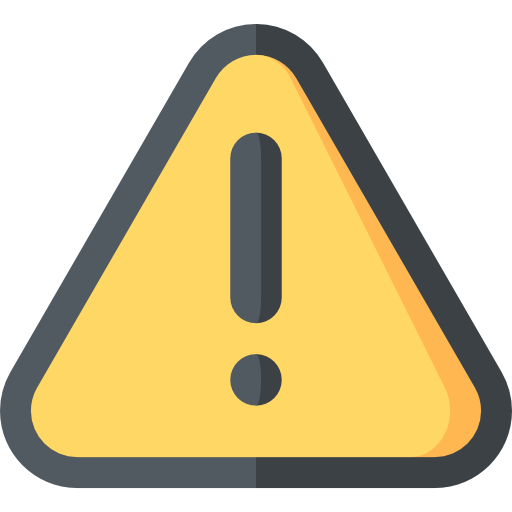 WARNING: Stock Levels Of VITALOSS® Are Limited; Accept Your Reserved Bottle Above NOW Before Your Discount Expires.
Order 3 or 6 Bottles and Get Incredible Bonuses !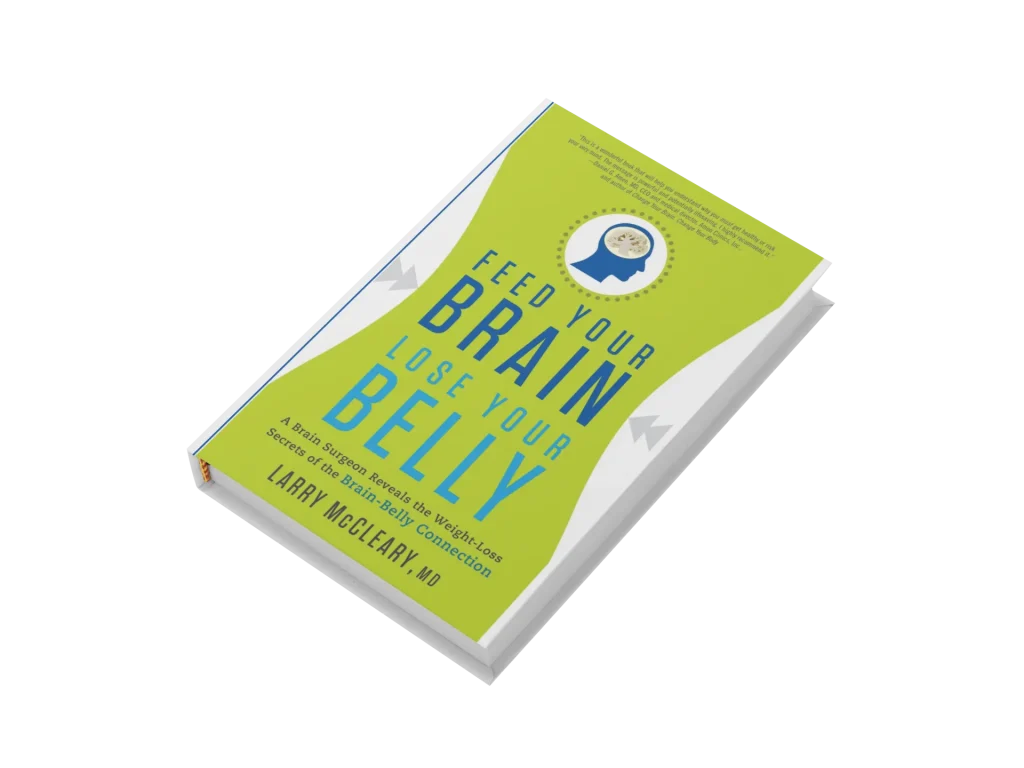 BONUS #1 – Feed Your Brain Lose Your Belly
In this book, Dr. McCleary walks you through pragmatic weight loss strategies to accelerate your results. You get tips and tricks on diet, exercise, and supplementation to help you fast-track your fat loss and reach your goals.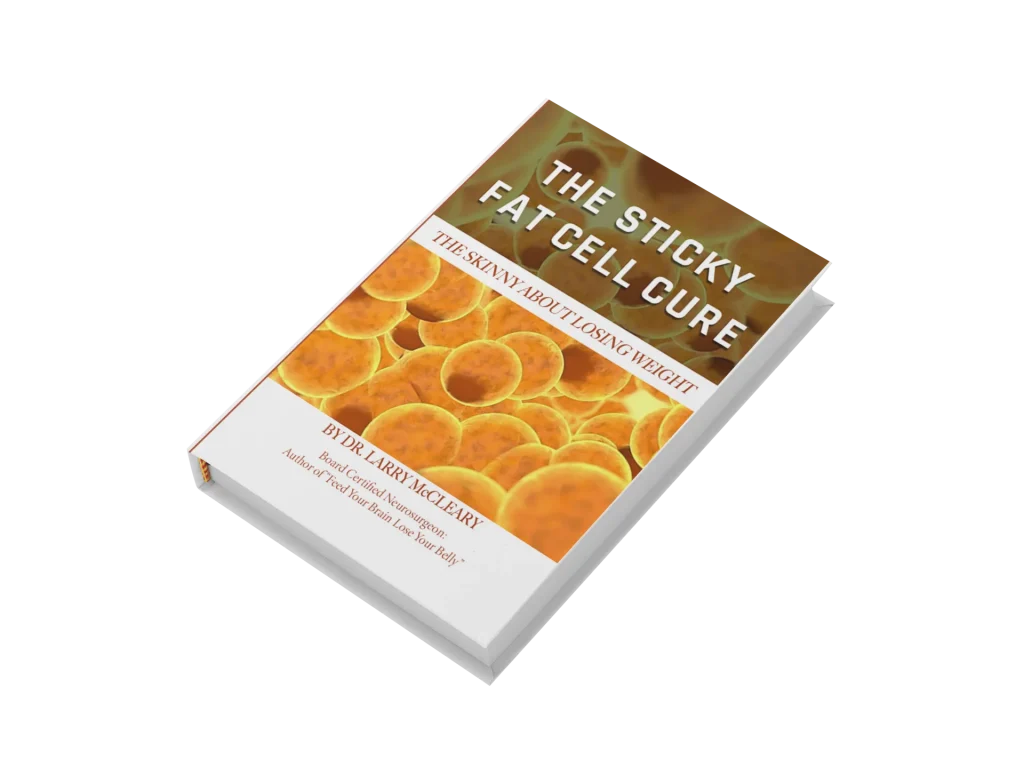 BONUS #2 – The Sticky Fat Cell Cure
Board-certified neurosurgeon Dr. Larry McCleary gives you a second eBook bonus with this weight-loss guide. Dr. Larry breaks the misconceptions around fat loss and gives you the low-down on proven methods that work.
Frequently Asked Questions
Q1. Is Vitaloss Safe?
➜ Vitaloss is made from 100% natural and safe ingredients, ensuring its safety, effectiveness, and natural properties. Thousands of people use it daily without any reported side effects. Our supplement is produced in the USA at an FDA-approved, GMP-certified facility, adhering to the highest quality standards. It is also 100% natural, vegetarian, and non-GMO. If you have any medical conditions, consult your doctor before use.
Q2. How Many Bottles Should I Order?
➜ For optimal results, it is recommended to use Vitaloss for a period of 3 to 5 months. This extended usage period helps you achieve your desired goals. While you can purchase it monthly, we advise buying 3 to 6 bottles as we offer discounts on these quantities, and this is the minimum amount needed to observe significant results. Please note that these discounts may not be available year-round, so seize the opportunity while it lasts.
Q3. What If Vitaloss Doesn't Work For Me?
➜ We are highly confident in the effectiveness of Vitaloss, which is why every bottle comes with our personal 90-day 100% money-back guarantee. If, for any reason, you are not satisfied with your results, you can return any unused portion for a full refund, no questions asked.
Q4. How Long Until Users See Results?
➜ The time it takes to see results can vary depending on your current health status. Typically, it may take one to two weeks to notice changes. However, if you do not experience immediate results, please be patient, as life-changing results may take a little more time to become evident.
Q5. Is My Vitaloss Secure? How Many Times Will You Charge My Card?
➜ Purchasing Vitaloss requires only a one-time payment on this page. There are no future payments or hidden charges associated with this product. Rest assured that our website is highly secure, utilizing industry-leading technology such as SSL encryption to safeguard your personal information and privacy.
Don't Wait Any Longer! Order Your Discounted Bottle Now!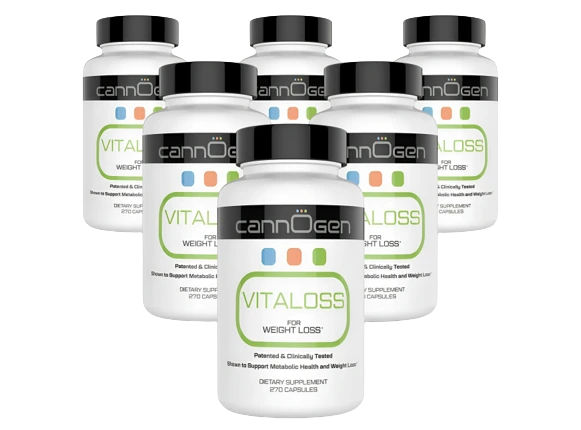 Regular Price: $69.95 Per Bottle
Today Only For: $49.95 Per Bottle